We traveled to Simonton, TX for this shoot to a private ranch. Where is Simonton, you ask? Go all the way west, take a left and head straight down past the corner store on you're right.
If I told you how beautiful it was, I would not being doing it justice. It was incredibly huge which made it even more spectacular! Jill picked a perfect place for her family holiday session. Now...there
was
some thick fog that morning that had me a little nervous, but by the time we started, the fog had lifted just a tad...enough to make it dreamy and
different.
Meet The Ellisons! Nope, you're not going cross-eyed, they have TWIN girls [Peyton & Holly]! Right smack in the middle is Big Brother Hunter "Da Man"...OK the Cajun in me is coming out [sorry]. Can you imagine being a big brother of twin sisters? I see "Body Guard" in his future. He's got his work cut out for him. On the flip side...Hunter's girlfriend[s] will have to make it past the sisters...This is win/win for mom and dad!

Now coming to this beautiful location did not come without sacrifice. We dodged a few "landmines" from ol' Bessie the cow [lots of Bessies, I should add].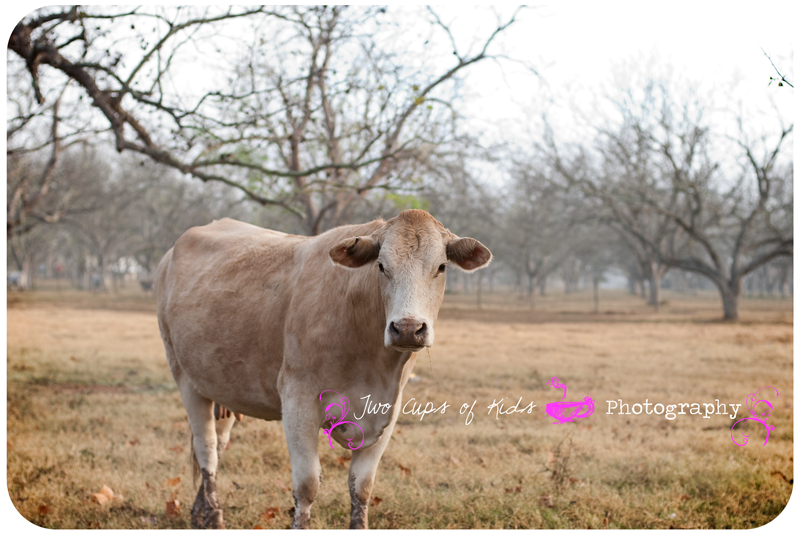 My buddy Hunter made it really clear that he was a true "dude"...messin' with the mess.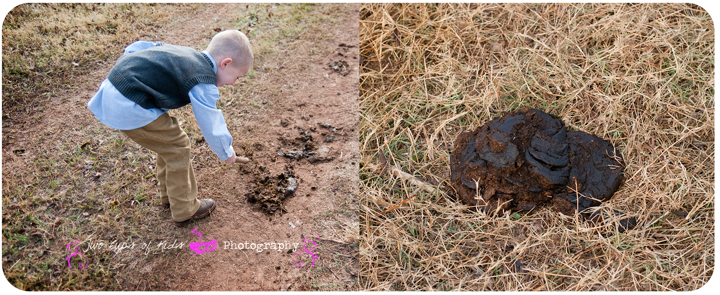 So despite the fog and playing in cow dung...are you ready to see some beautiful people?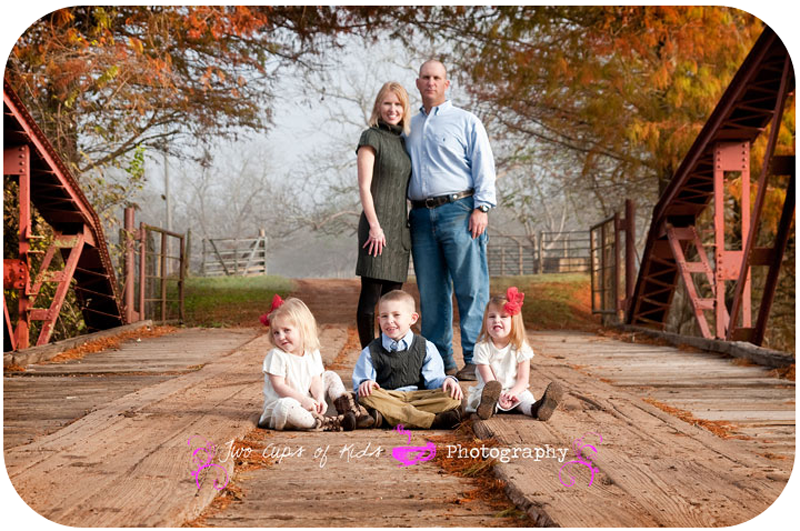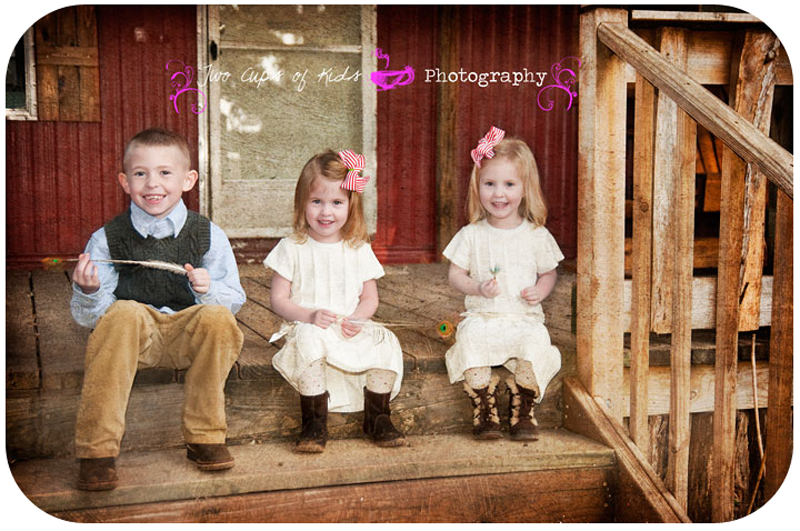 I love this one!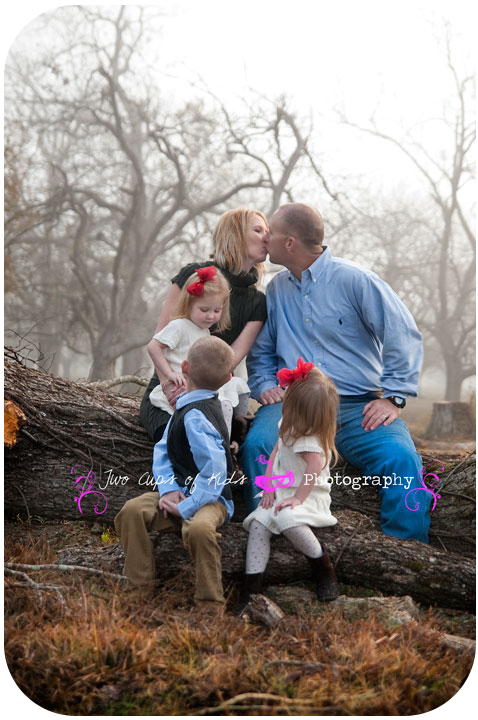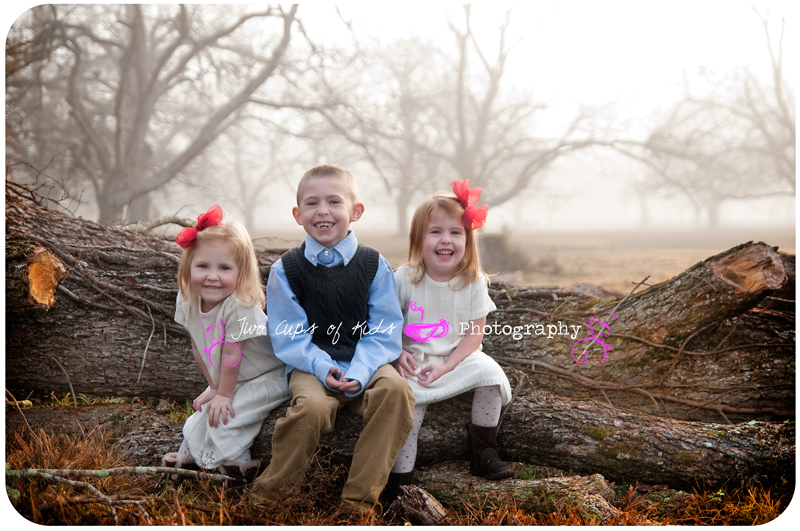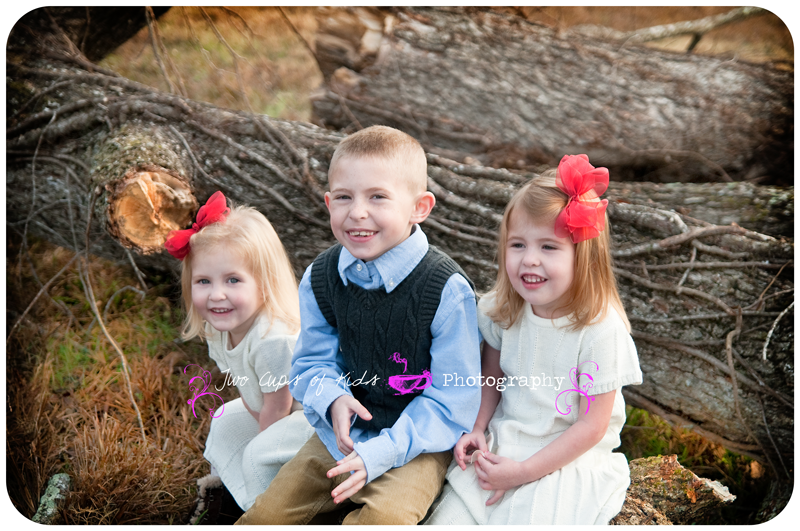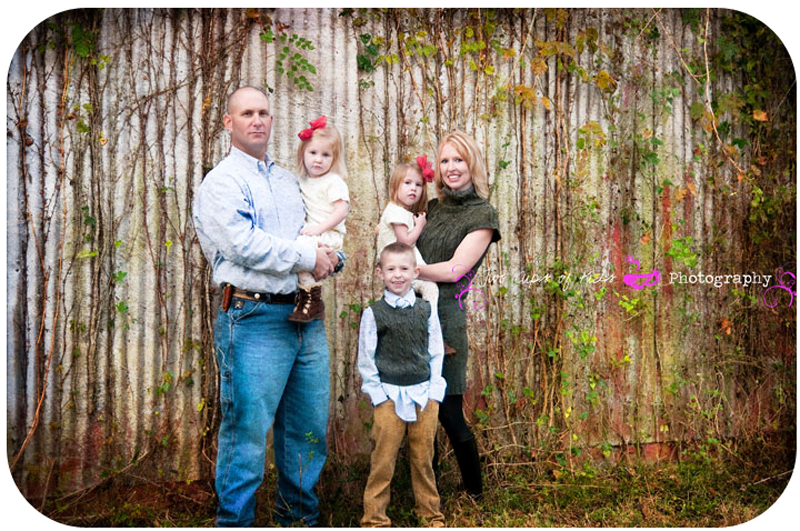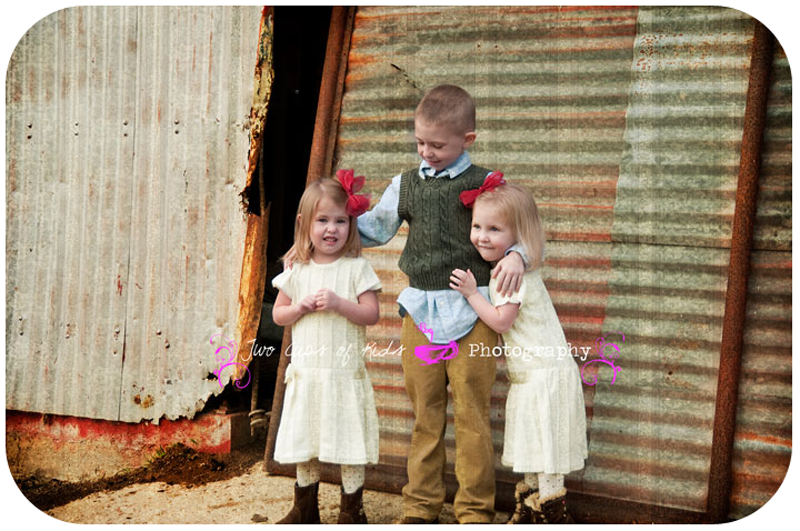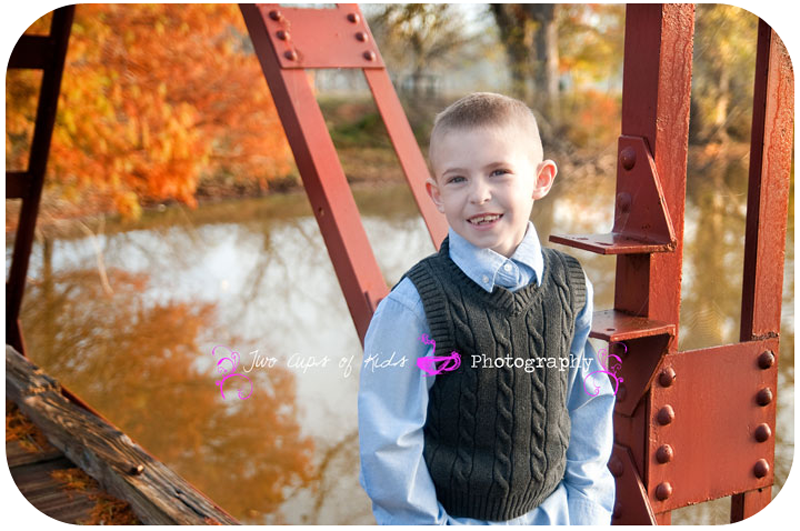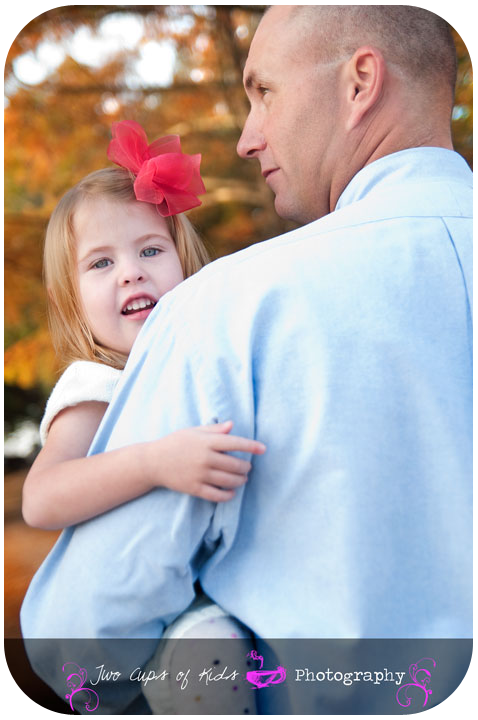 Look into my lens...do you see the fishies???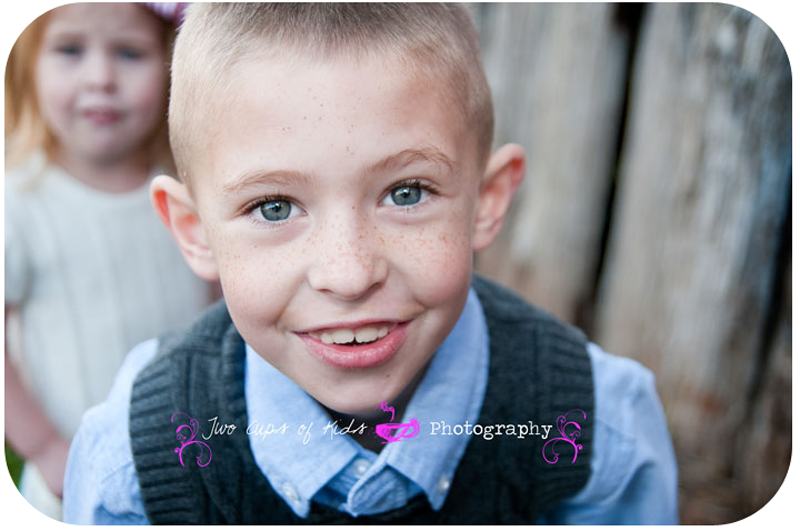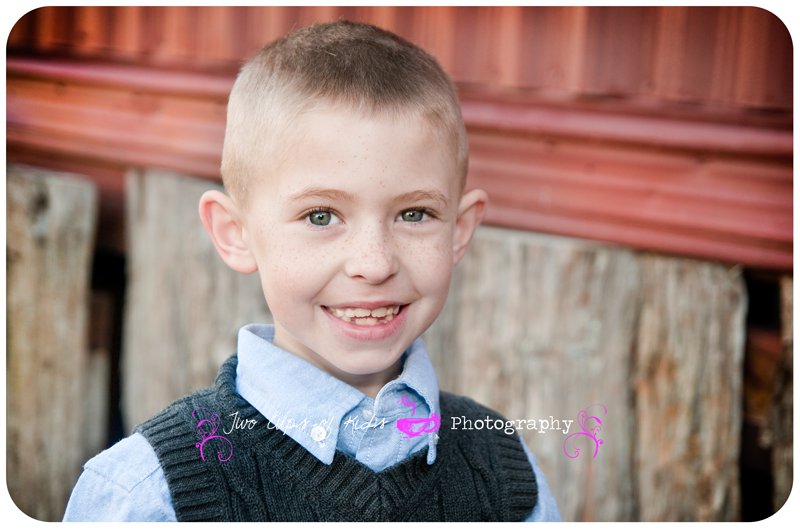 I know...I can't stop starring at their eyes either!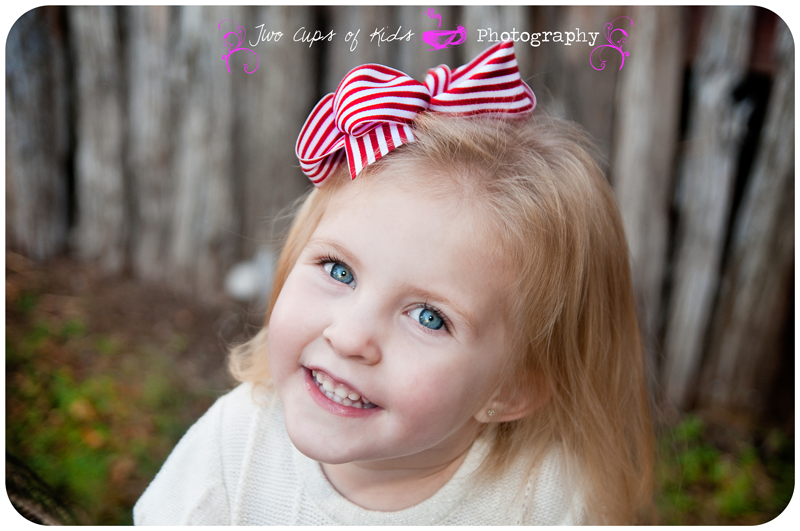 ...and boys will be boys!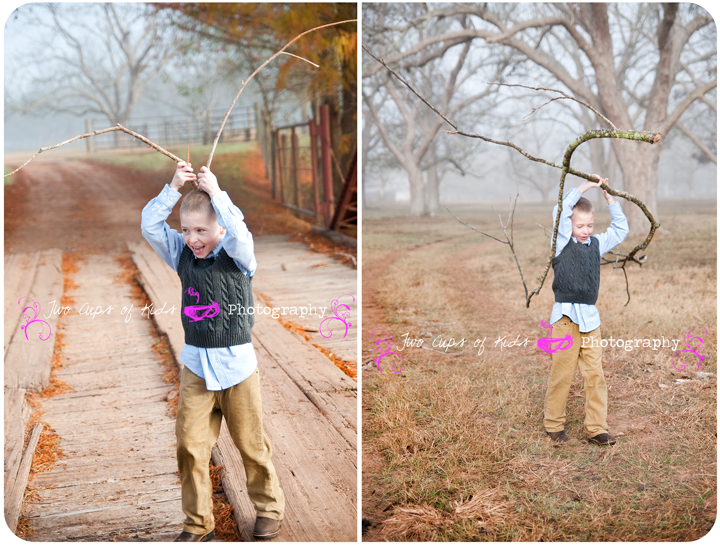 oh...one more thing...The very good-lookin dude with the [ahem] almost bald head is taken my lady friends...I know I know...he stole the show! (James, I'm just lookin out for ya!) [inside jokes have to be made public sometimes]